Sheet metal working in large quantities

Aluminum die casting

The die casting industry utilizes advanced techniques and specialized machines for the precise production of aluminum and zinc die cast products, offering advantages such as high-pressure die casting, efficient processes, and innovative designs, making it a key player in manufacturing.
 

Our material order by volume

How we help your business grow

Guarantee

Price

Customization
Base on customer preferences

Quality

Delivery

Simple processes for series production

Cost-effective series production in die casting


DMS specializes in high-efficiency and flexible series production and mass production through fully automated die casting. We work with a variety of metals, including aluminum, zinc, and magnesium alloys. Our state-of-the-art die casting processes ensure precise dimensions and tight tolerances. With both hot chamber and cold chamber techniques, we offer a range of surface finishing options. Count on DMS for streamlined die casting production and seamless supply chain management.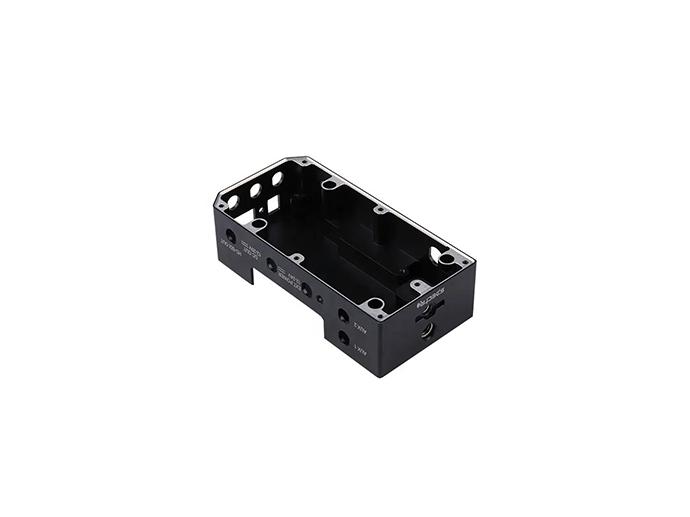 We do not just provide parts, We provide answer and solution

Die casting
Technical data

| | |
| --- | --- |
| Material thickness: | 1 mm to 12 mm |
| Casting size | 150mm x 150 mm x 150 mm |
| Casting weight | from 1g to 15 kg |
| Tolerances: | from 0.05 mm |
| Closing force: | 80 – 2000 T |
| Die casting tools: | Multiple cavities |
| Ideal batch sizes: | from 1,000 piece |
Our materials
Available materials

Aluminum : A 380. A 383. A360.

Brass
Zinc
Silicon Tombac
How does die casting manufacturing work?

Die casting is a manufacturing process where molten metal, typically aluminum, zinc, or magnesium, is injected under high pressure into a reusable mold. The metal cools and solidifies in the mold, creating precise, complex parts with excellent surface finish. Die casting is cost-effective for large production runs and offers design flexibility, but it has limitations for extremely large or intricate parts.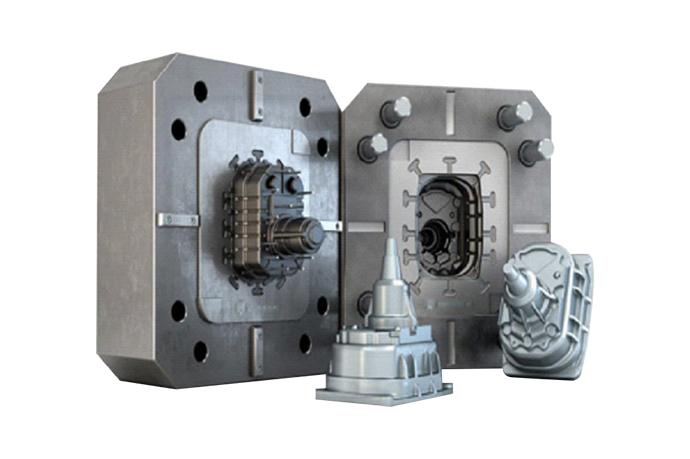 Zinc and magnesium

Hot chamber process

The hot chamber process is the most widely used die casting process. In this process, the casting vessel is immersed directly in the molten metal. The molten metal is forced into the die through a swan-neck-shaped pouring nozzle. The hot chamber process is used for metals with a low melting point, such as zinc and magnesium alloys.



Aluminum

Cold chamber process

The cold chamber process is used for alloys with a higher melting point. In this case, the casting set is located outside the metallic melt. The material is fed from an external melt pot directly to the injection cover, where a hydraulic piston injects the metal into the mold. The cold chamber process is mainly used in aluminum die casting.

Surface treatment

We get the best out of your components
At DMS, we understand that refinement, appearance, and protection against wear and corrosion are essential aspects of our core business. We not only focus on the production of components but also prioritize the refinement and surface treatment of turned parts. Our expertise extends to providing solutions that enhance the aesthetics, durability, and functionality of the components we manufacture.

Sandblasting

Paint

Anodizing

Powder coating

Electroless nickel

Galvanizing

Passivate

Chromate



Your partner for all components

Other manufacturing processes

Sourcing easier than ever

Perfect components in 3 steps

1
Get a quote
Send manufacturing drawing and specify order. You will receive your quote within 48 hours.

2



Quality control
We find the right manufacturer, monitor production and take care of quality control

3



Receive components
You receive your quality-tested components including a detailed test certificate.

DMS serves start-ups to large corporates with flexible solutions plus free samples charge before mass production  

From Start-up to large Corporates
Many are convinced by the straightforward, cost-effective, and speedy sourcing of CNC precision components made by DMS




The dedication to precision and efficiency in Taiwanese manufacturing sets a remarkable example for others in the industry

​
With DMS's streamlined operations and impeccable attention to detail, we can now focus more on our core competencies and drive further innovation in our products


Head of procurement

Euro robot Manufacturer Germany


​
We greatly appreciate the exceptional service provided by DMS, which has significantly contributed to the success of our research projects and enabled us to achieve breakthroughs in record time


Founder of free wheel

Freewheel Corporation USA