Topest turned shaping by machining

CNC Turning

 Experience the epitome of precision in machining with our comprehensive turning services, specializing in CNC turning and lathe turning techniques. Our top lever facilities utilize high speed turning tools for custom projects, ensuring stunning quality in metal turning. Explore our expertise in precision turning, where innovation meets craftsmanship to deliver unmatched results for diverse applications.

Our material order by volume

How we help your business grow

Guarantee

Price

Customization
Base on customer preferences

Quality

Delivery

Turned parts with precision

CNC turning with
On demand delivery

DMS offers streamlined procurement and swift delivery, all while upholding the highest quality standards. We work with a wide range of machinable materials, including metals and plastics, ensuring versatility in CNC turning. From prototypes to individual parts, small or large series, our advanced machines and processes enable us to deliver precise components promptly, meeting your desired delivery date.
 

We do not just provide parts, We provide answer and solution

CNC turning
Technical data

| | |
| --- | --- |
| Available diameters: | 0.8 mm – 5.300 mm |
| Available lengths: | 0.5 mm – 20,000 mm |
| Tolerances: | up to +/- 0.05 mm |
| Surface roughness: | up to Ra 0.8 / Rz3.2 |
| Materials: | Over 600 materials |
| Lot sizes: | from 1 piece |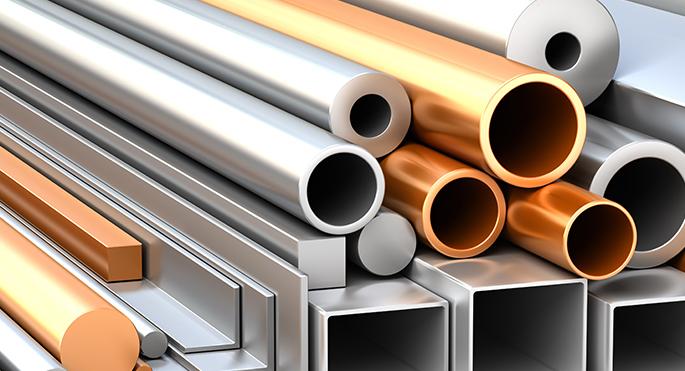 Explore usable information  about steel material Learn more 
Discover more about aluminum material  Learn more 

Available materials

Stainless steel series
300 Series
SUS303, SUS304, SUS304L, SUS316. 
400 Series
SUS420J2, SUS430, SUS434, SUS442.
Steel Series
Carbon steel
12L14, 12L15, 1018, S1020, 1040, 1045.
Cr-MO
SCM430, SCM415, SCM435, SCM440.
Ni-Cr-MO
SNCM415, 4140, 4130, 4340.
Aluminum Series
 
A2024, A5052, A6061, A6063, A6463, A6082, A7075.
Brass Series
 
CDA3600, CCDA3604, 
Plastic Series
 
EPDM, Delrin, Lexan, Nylon 66, Nylon 6, POM, Peak, PP, PE, Acetal.
Titanium Series
 
Grade 1 to grade 28
Magnesium Series
 
AMS 4375 - AZ31B-O Sheet, plate
AMS 4376 - AZ31B-H26 Plate
How does CNC turning work?

In the turning process, the workpiece, typically made of metal or plastic, rotates at high speed while a cutting tool on the tool slide removes material through a feed motion. This material removal characterizes turning and other machining processes as subtractive processes.

Modern machining centers integrate driven tools that combine turning and milling techniques up to 16 axles and 6 side cutting. This enables the production of features such as wrench flats, threads, or hexagonal shapes directly on a single machine.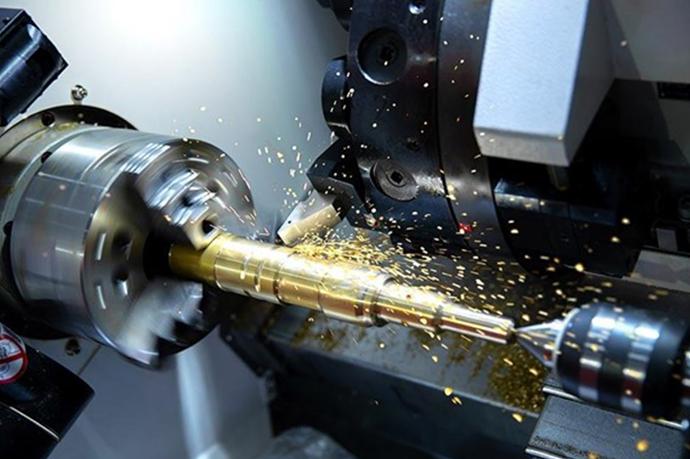 Surface treatment

We get the best out of your components
At DMS, we understand that refinement, appearance, and protection against wear and corrosion are essential aspects of our core business. We not only focus on the production of components but also prioritize the refinement and surface treatment of turned parts. Our expertise extends to providing solutions that enhance the aesthetics, durability, and functionality of the components we manufacture.

Sandblasting

Paint

Anodizing

Powder coating

Electroless nickel

Galvanizing

Passivate

Chromate



Your partner for all components

Other manufacturing processes

Sourcing easier than ever

Perfect components in 3 steps

1
Get a quote
Send manufacturing drawing and specify order. You will receive your quote within 48 hours.

2



Quality control
We find the right manufacturer, monitor production and take care of quality control

3



Receive components
You receive your quality-tested components including a detailed test certificate.

DMS serves start-ups to large corporates with flexible solutions plus free samples charge before mass production  

From Start-up to large Corporates
Many are convinced by the straightforward, cost-effective, and speedy sourcing of CNC precision components made by DMS




The dedication to precision and efficiency in Taiwanese manufacturing sets a remarkable example for others in the industry

​
With DMS's streamlined operations and impeccable attention to detail, we can now focus more on our core competencies and drive further innovation in our products


Head of procurement

Euro robot Manufacturer Germany


​
We greatly appreciate the exceptional service provided by DMS, which has significantly contributed to the success of our research projects and enabled us to achieve breakthroughs in record time


Founder of free wheel

Freewheel Corporation USA